Photos + words by Lindsay Talley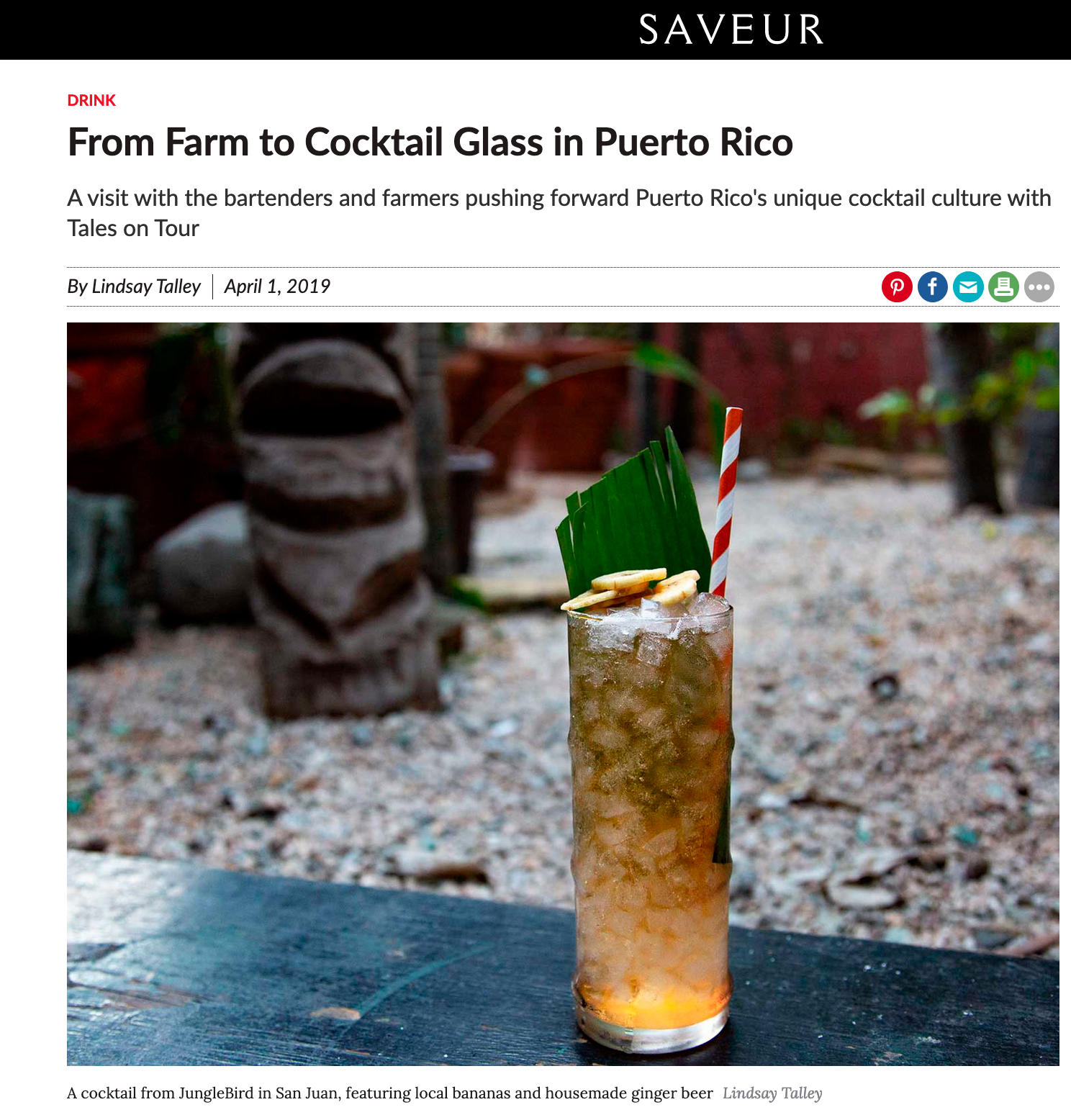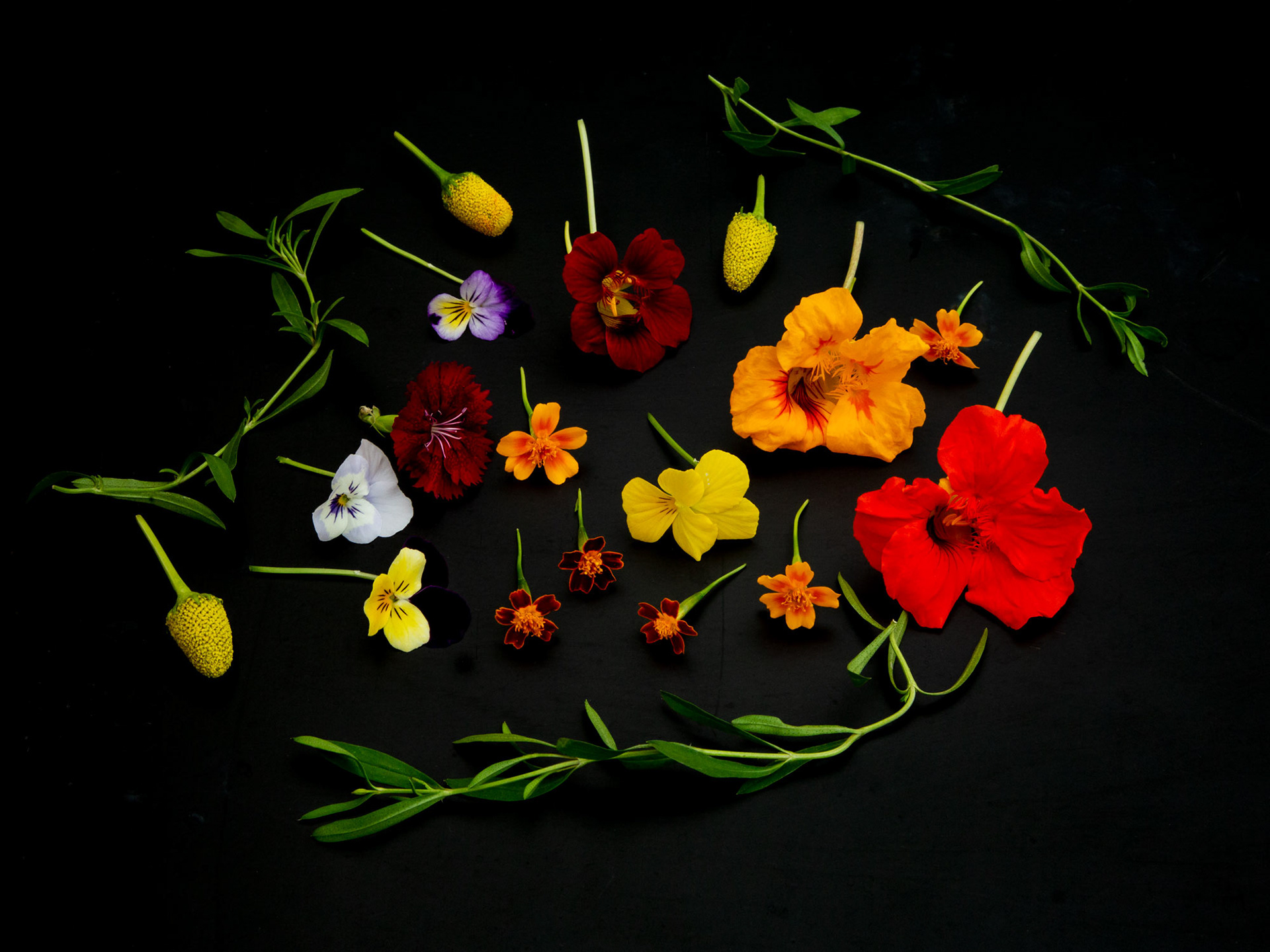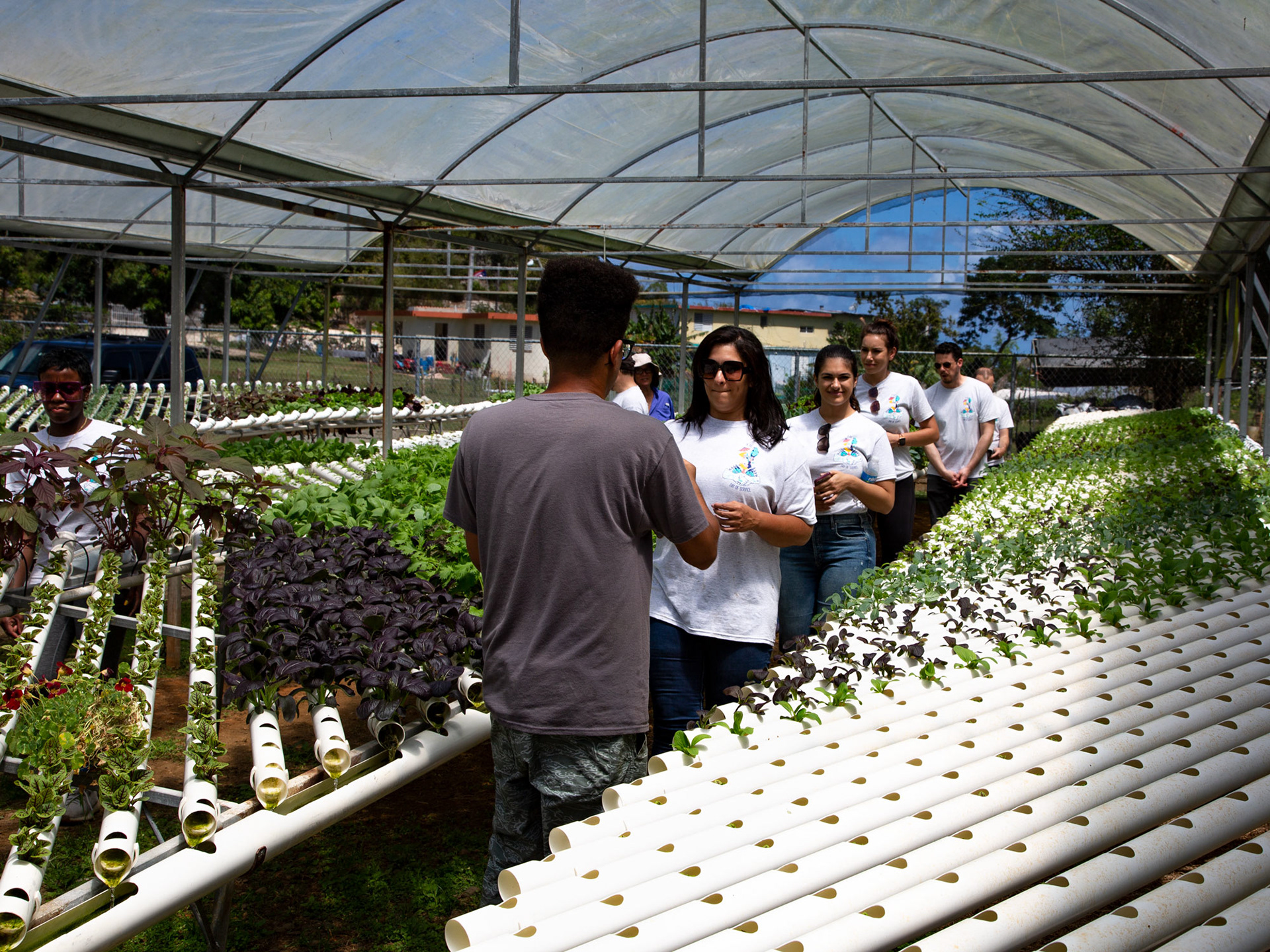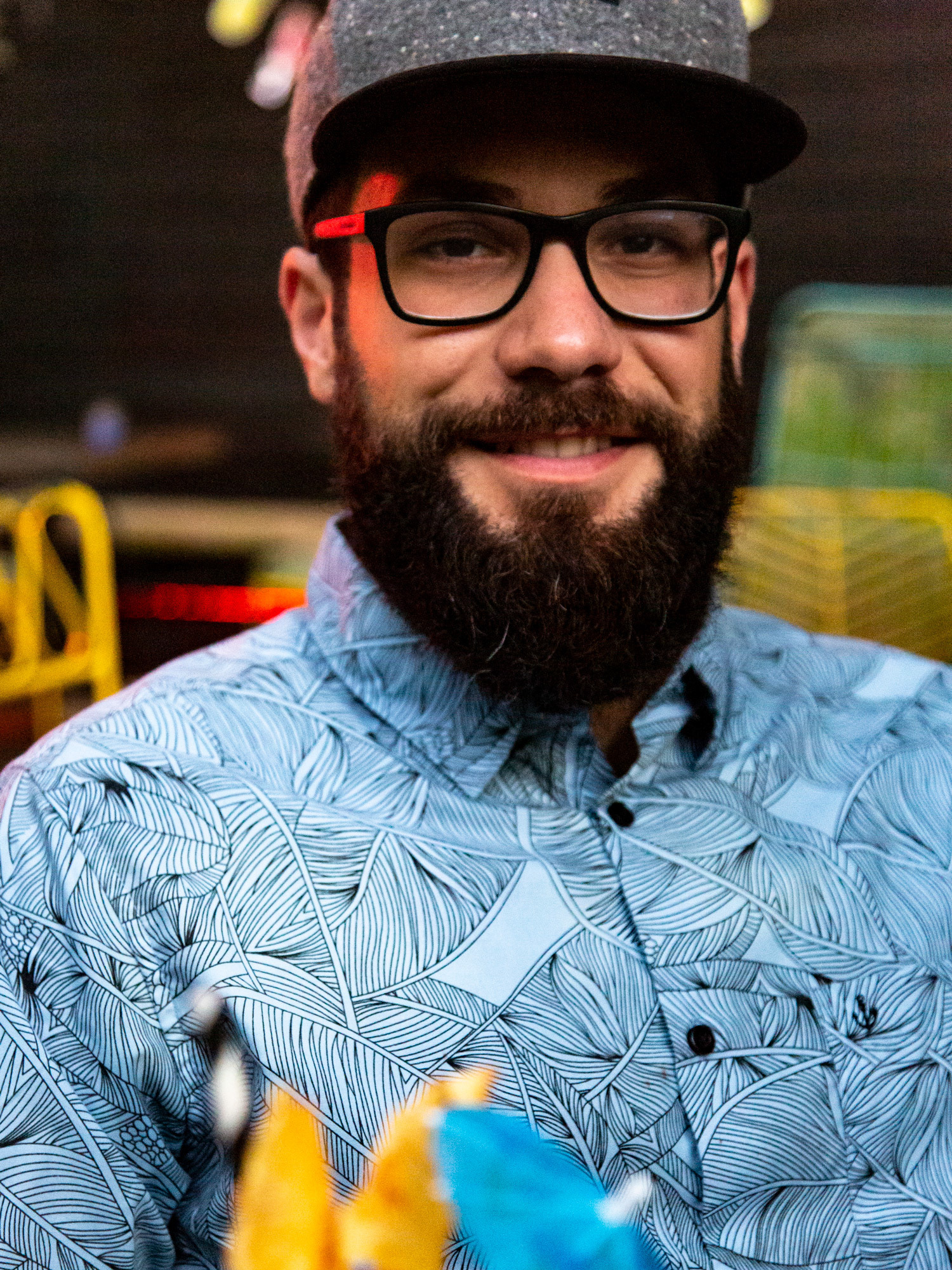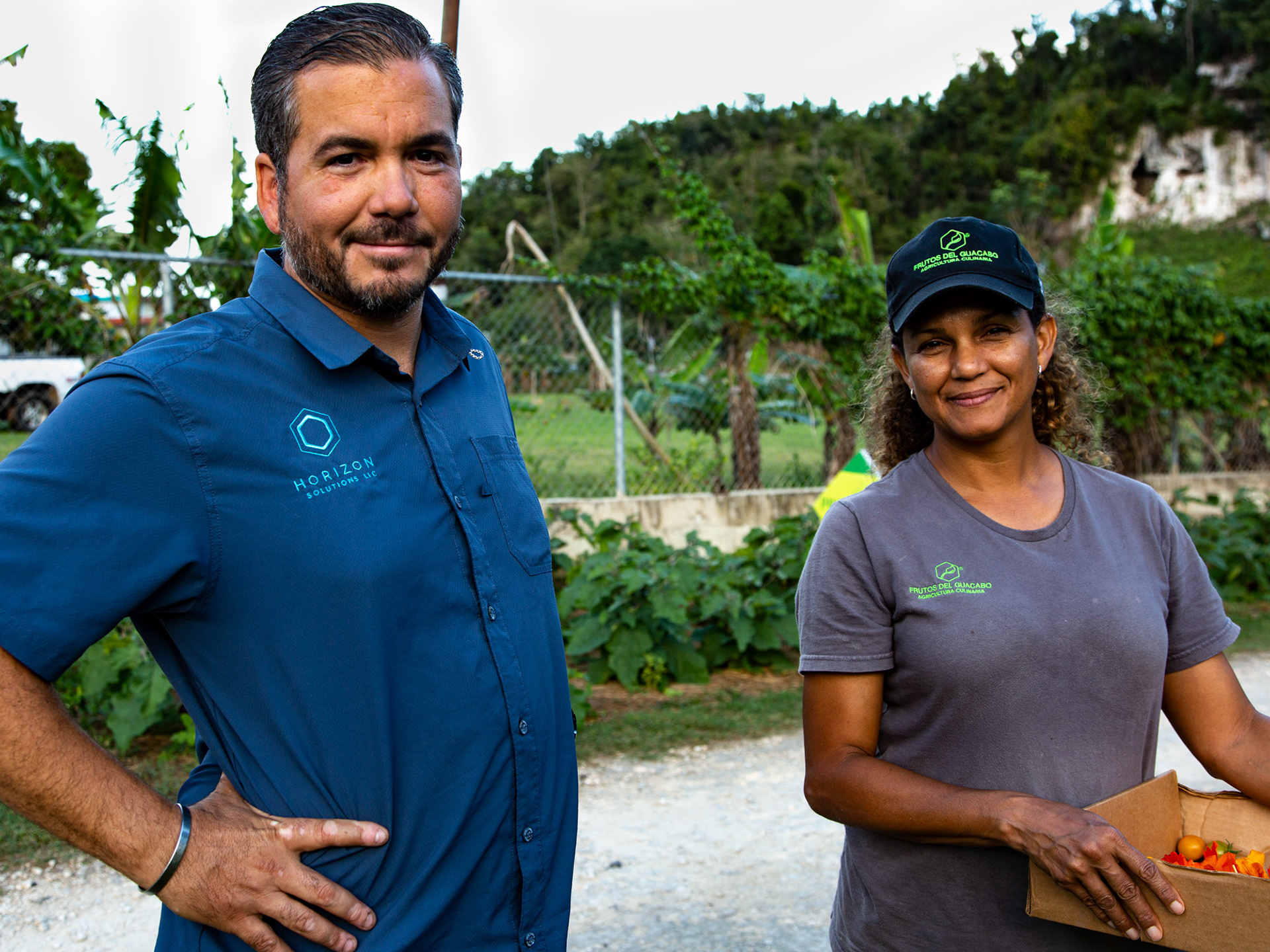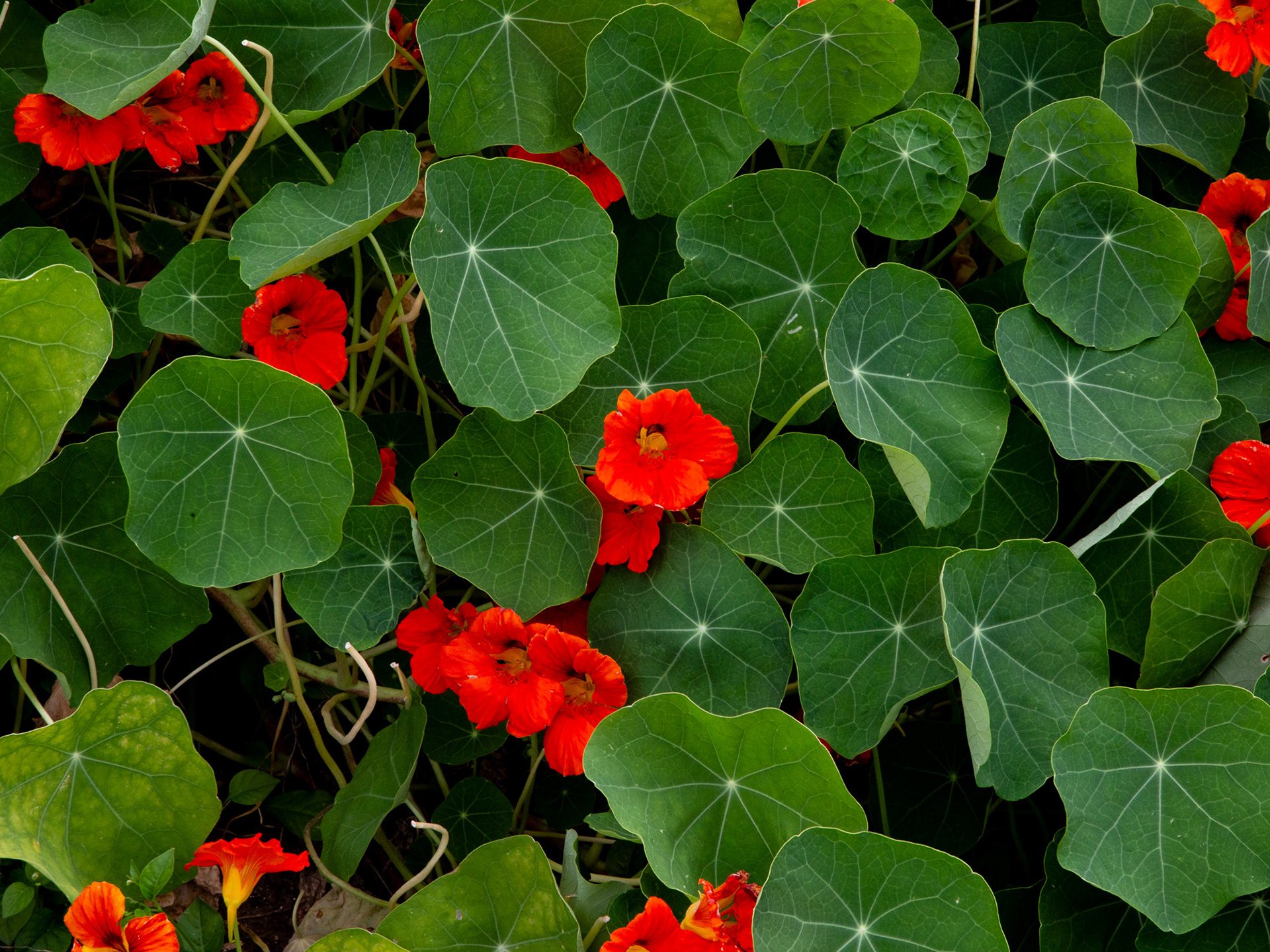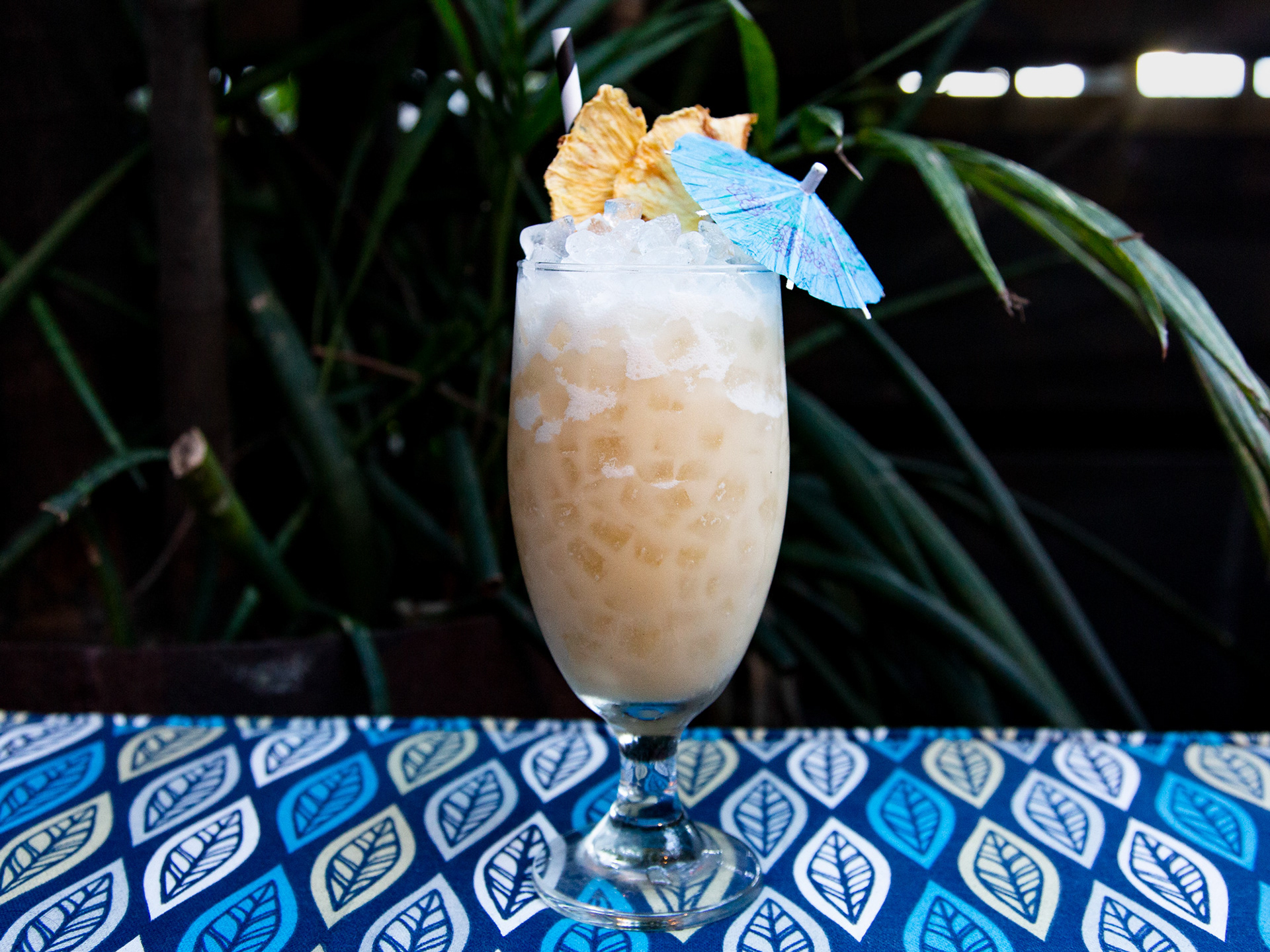 The hydroponic and experimental farm Frutos del Guacabo, on the northern coast of Puerto Rico, was founded by husband and wife team Efrén David Robles and Angelie Martínez in 2010. Both had been working in the once-booming pharmaceutical industry on the island—Robles as an industrial engineer, and Martínez as a chemist. When federal tax credits for pharmaceutical companies were phased out, the industry began leaving the island, and their jobs left with them. The two decided to begin farming.
"We love food," says Robles, and the couple recalls how they recognized the need to begin growing more good-quality ingredients on the island, which imports virtually all of what it consumes. They perform trials to identify which seeds and which growing conditions provide the produce with the very best flavor, and sell the resulting fruits, vegetables, and herbs to 200 buyers on the island. Today their operation includes mostly hydroponic growing, and the consistency and quality they provide has made them quickly popular with chefs. They act as a streamlined buying outlet for the tourism-driven service industry to source still-scarce local produce, and they encourage other farmers on the island to grow what they do not have themselves.

But noticed by more than just chefs and restaurants, Frutos del Guacabo has also become a go-to for the island's bartenders. Many turn to the couple for fresh herbs and fruits to use in their cocktails—including mint, mangoes, and pineapple—as well as for less-common ingredients, like edible flowers. Some of the most popular are nasturtiums, citrus marigolds, and lemon drops, Robles says.

I visited Frutos del Guacabo as part of Tales on Tour, a hospitality focused conference held this March. The event was an outgrowth of the well-known Tales of the Cocktail, founded in 2003, as a yearly gathering in New Orleans for bartenders and other hospitality industry professionals.
To the nonprofit organization, led by Neal Bodenheimer, Gary Solomon, Jr., and Caroline Nabors Rosen, the parallels between Hurricane Katrina, which devastated New Orleans in August of 2005, and how 2017's Hurricane María affected Puerto Rico could not have been more similar. From the destruction wreaked by the storms, to the neglect of the government in the aftermath, New Orleans and San Juan felt like de facto sister cities, and TOTC wanted to help bring tourism back to the island.

In addition to the workshops, seminars, tastings, and networking events for the one thousand professionals in attendance (75 percent of which traveled internationally to get there), Tales on Tour asked all attendees to take part in a day of service in order to further progress on the island. José Andrés's nonprofit
World Central Kitchen
took part, and were connected with Frutos del Guacabo. Continuously active in Puerto Rico since just a couple of days after Hurricane Maria, WCK has shifted away from cooking and delivering meals and is now administering the
Plow to Plate
grant program they created in order to work towards fixing the issue of food insecurity on the island. Plow to Plate awards grants to small, mainly ecologically-minded farmers in Puerto Rico, to help them bounce back from the hurricane and make them more resilient and profitable. With the help of grant funds, farmers can purchase materials such as seeds and tools, and build infrastructure like walk-in coolers and compost systems on their properties. (Anyone traveling to Puerto Rico can
contact WCK's Puerto Rico office
in order to be paired with one of their Plow to Plate grant recipients for volunteer opportunities.)
Unlike chefs, it can be a little harder for bartenders—who need consistency and partners that can supply reliable ingredients—to change their entire menus with the season.
Roberto Berdecia, who founded the
world renowned La Factoría
and a veritable bar empire in San Juan called Colectivo Ícaro with his business partner Leslie Cofresí, gave me a tour of Licorería Miramar—a bar-ingredient commissary filled with delicious smells of fruits and spices being turned into all manner of cocktail ingredients. It initially began as a prep center for bars that were part of the collective, he says. When several bars and event companies around San Juan began asking if they could purchase ingredients made there too, Berdecia and Cofresí decided to make a business of it. They now process cases upon cases of fruits, herbs, and spices each day. While they purchase what they can from Puerto Rico, the volume, quality, and consistency they require just doesn't exist yet on the island for an operation of their size.

The Research and Development bartender in charge of operations for Colectivo Ícaro, Chuck Rivera is a mad scientist, always looking for new ways to use what comes from aarms. Some of the cocktails he has developed with local ingredients can be sampled at one of the other bars in the collective, JungleBird, in the neighborhood of Santurce, San Juan. "We try always to work with something locally, because everybody that visits Puerto Rico wants to try something from here," Rivera explains. "We always have that in mind, so when people come by, they try, basically, our roots. I am the person behind the cocktails, so I always try to find different ingredients that [reflect us.] Maybe they are African, Indian, or Spanish—that's our blend, what's in our DNA."

Some of Rivera's signature cocktails include local bananas, coconuts, pineapples, passion fruit, cilantro, and ginger. He also uses about up to 20 herbs and spices that grow "in any grandma's backyard" to infuse his own falernum, a liquor found in many tropical cocktails. "Finding farmers like Efrén who have this knowledge, who are bringing new stuff to the island—I think it's going to help everybody to make something better."

If you visit Puerto Rico and ask what you can do to help the island today, the answer you will consistently hear is, "Come have a good time!" Farms like Frutos del Guacabo that sell to tourism-dependant businesses are producing excellent produce that bartenders like Chuck Rivera are turning into world-class bar programs. Bodenheimer of TOTC puts it this way: "When we were bouncing around the idea of coming here, it just made sense that bartenders would come and maybe jumpstart things [on the island]. There was no way this foundation alone was going to raise enough money to make a dent in what Puerto Rico needs, but what we can do is help show the world that Puerto Rico is open for business."
Originally published April 1, 2019 -
https://www.saveur.com/tales-on-tour-puerto-rico-bartenders-farmers/